I support companies and agencies designing Prototypes, Websites, Apps, Products, Branding, Concepts and Strategies.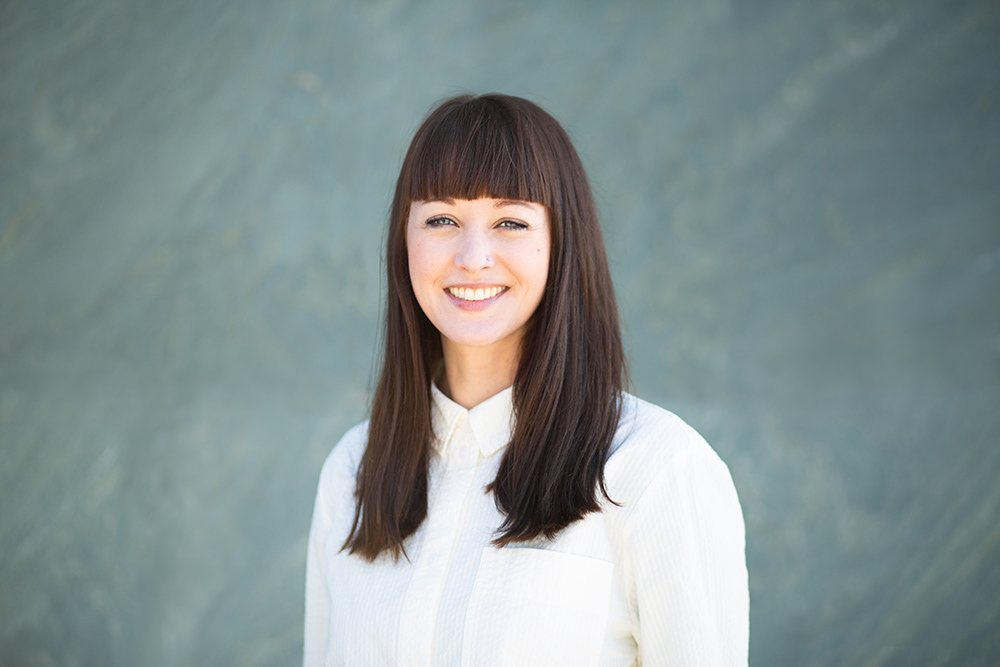 About me
My name is Anne Freude and I'm a 32 years old freelance designer living and working in Berlin, speaking english and german. With university degrees in communication design (B.A.) and business administration (with a focus on marketing communication) I laid my foundation of designing sleek user experiences, interfaces and brands. 
I have experience in working in sprints, agile environments and multidisciplinary teams, giving workshops and I am certified Scrum Product Owner (Scrum Alliance, 2019). During the last years I worked for and in startups, agencies and medium-sized companies. Amongst others I ran through projects in the fields of e-commerce, fin-tech, music tech, prop tech and e-learning. If you're interested in working with me,
let's chat further!
I love to consider all aspects of bringing a digital product to life. Starting with a new idea from research to concept, prototyping and testing to visual design and market launch. Always with the user and the business behind in mind. 

What I've been working for and how I got started


Strategic Designer for UX/UI and Branding
I support companies and agencies designing prototypes, websites, apps, products, visual designs,  branding, concepts and strategies. With my work I accompany the process from a new idea up to a well defined digital product.  
2 years
01/2018 to 12/2019
UX/UI Designer
Full time employee
Design studio for UX/UI and branding, Field: Music-tech, Prop-tech, Legal-tech, E-learning
As a full time
employee
I supported startups, SMEs and agencies by creating MVPs, well defined digital products and brands. Beside others I mainly worked for
www.digitaldjpool.com
and redesigned the whole product experience and the brand. 
Partner & Strategic Designer
Part time freelancer
Field: Brand films, creative video content, advertising photography
Since 2018 I support a young film production company as a partner & strategic designer. My task is amongst others to define business processes, position the company, doing research (market and target groups) and visualize the brand in terms of external perception and brand values.
Scrum Alliance certified Scrum Product Owner
During my time at Boana I took the opportunity to complete a further training in Product Ownership. It was a full time training touching the following learning objectives:
· Understanding the Role of the Product Owner
· Describing Purpose and Strategy
· Understanding Customers and Users
· Testing Product Assumptions
· Working with the Product Backlog
6 months
08/2017 to 01/2018
Communication Designer
Full time employee
Field: E-Commerce
I worked as a communication designer for Mister Spex - Europe's leading online optician - and had a deep look into processes and structures of a growing
startup
. It was a very diverse work and I enjoyed the variety of tasks - from creating campaign and social media graphics, graphic assets for the online-shop and stores, to packaging design to photography and so on. I also learned working in agile environments with different stakeholders. 
8 months
05/2016 to 12/2016
Communication Designer
Part time freelancer
Field: Visual communication agency
During my study I
worked
in part-time for Stürmer & Dränger - Visual communications. My tasks were in the field of graphic design, editorial design, webdesign and illustration for clients in the fields of insurance and food.
4 years
10/2013 to 07/2017
Bachelor of Arts: Communication Design 
Education
Bachelor thesis topic:
Tangible design as a festival design (Website, Poster and social media campaign)

Main projects:
· Magazines on mobile devices
· Make environmental information more attractive to young people (magazine)
· Book design
2,5 years
01/2015 to 06/2017
Working student in customer relationship management
Working student
Field: E-Commerce
During my study I was part of the CRM-department at Mister Spex and was amongst others responsible for the implementation of e-mail marketing campaigns, the creative implementation of the e-mail measures, briefing of the newsletter and landing page graphics and their acceptance, the independent coordination of and coordination with internal partners such as the graphics department, on-site marketing, the PR department and brand management. 
2 years
09/2011 to 07/2013
State certified business manager with a focus on marketing communication
In order to deepen my knowledge in business and marketing, I completed a degree as state certified business manager with a focus on marketing communication. In this full-time study I touched the following learning areas:
· Business Administration
· Accountancy
· Business computer science / Organization
· Business mathematics / Statistics
I set my 
specialization in marketing communications
with the following learning areas:
· Direct marketing
· Event marketing
· Creation
· Media planning
· Trade Show marketing
· Public relations
· Production
· Sponsoring
· Sales promotion
Marketing employee
Full time employee
Field: Cooperative in the office industry
I designed and implemented target group-oriented marketing measures, controlled production partners and did the time and budget planning as marketing employee at Soennecken eG - Europe's largest cooperative for the office industry.
3 years
08/2007 to 06/2010
Manager in wholesale and export trade
Education
Field: Cooperative in the office industry
After school I first learned something commercial (or something "sensitive") and became a merchant in wholesale and foreign trade. Even then I was very interested in marketing communication and conception and stayed there for a year after training as a marketing employee.